Introducing the **Tornado Classic Fountain Pen**! ✒️ Elevate your writing experience with a blend of modernity and elegance.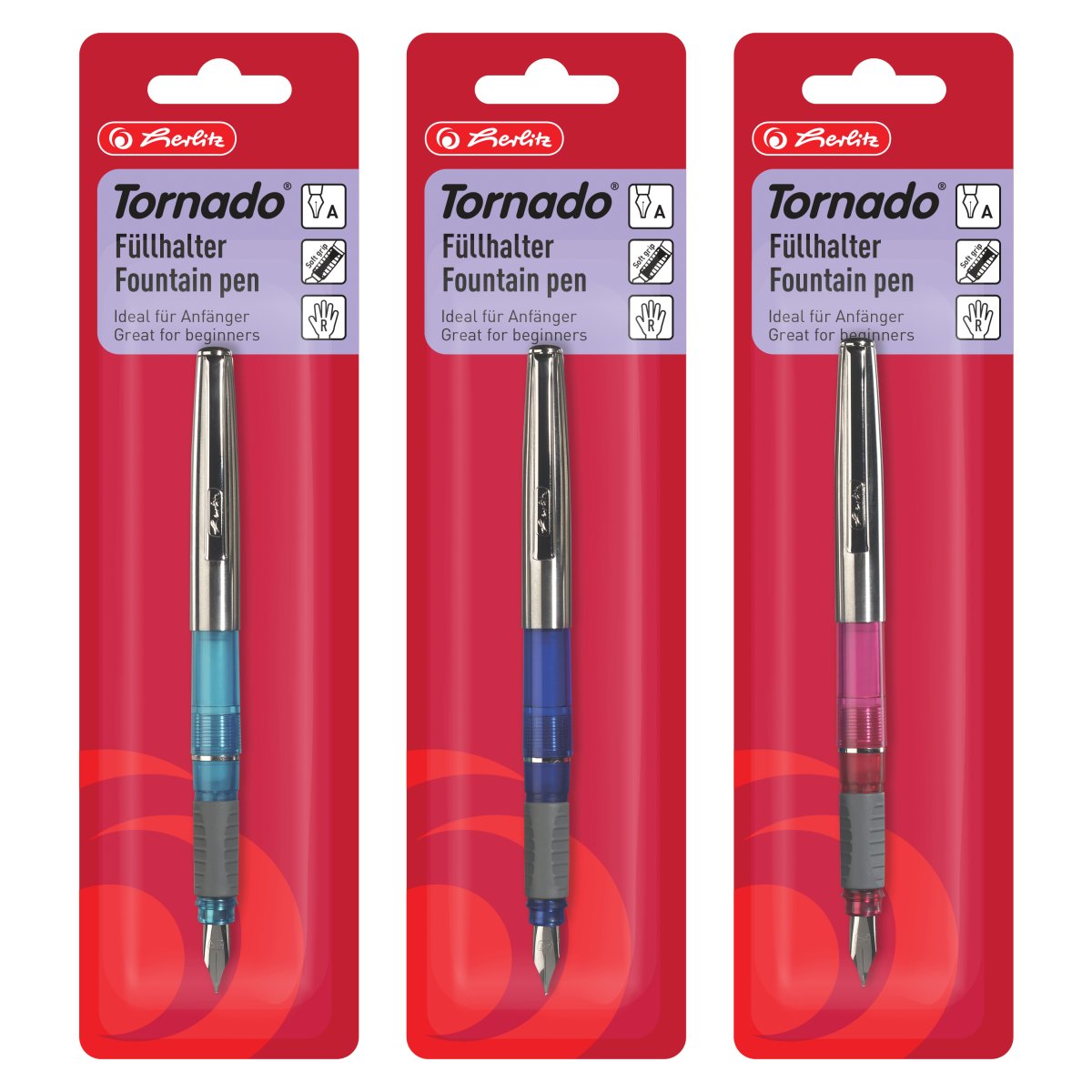 – **Quality Build:** Crafted with a mix of plastic and metal components for durability and style.
– **Translucent Barrel:** Sleek translucent plastic barrel adds a contemporary touch.
– **Ergonomic Design:** Enjoy fatigue-free writing with the ergonomic grip area.
– **Stainless Steel Cap:** A touch of sophistication with a stainless steel cap and metal clip.
– **Iridium-Point Nib A:** Designed for smooth and consistent ink flow, ideal for beginners.
– **Color Options:** Choose from turquoise, pink, or blue to match your style.
– **Perfect for Beginners:** Iridium-point nib A makes it easy for newcomers to enjoy fountain pen writing.
– **Blister Card Packaging:** Each pen comes individually packaged on a blister card.